Supply chain service refers to the core of the product, through the control of product information flow, product logistics, and capital flow, the seller finally delivers the product to the user, and finally connects the product manufacturer, product distributor, and product retailer into an overall network chain structure. Today, I will take you to learn about supply chain services.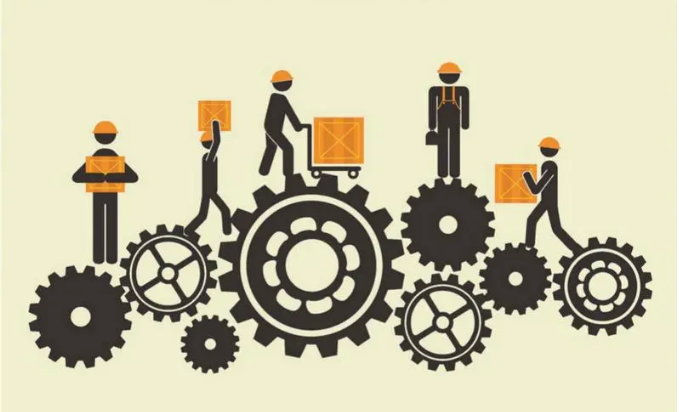 What can supply chain platforms help companies do in the import and export process?
It can process products centrally and in batches, directly reducing the cost of enterprise services.
Ability to expand channels on an online platform to cover a large area of user groups.
Be able to fully intervene in foreign trade transactions and ensure the authenticity of trade in real-time.
Be able to professionally carry out docking work and improve the work efficiency of enterprises.
Overseas supply chain
For most supply chain platforms, customs clearance, logistics, warehousing, and import and export agency are the most common and basic businesses, which not only ensure the business development of the supply chain platform but also maintain the essence of the traditional logistics industry. As an extension of the traditional logistics industry, the Internet + logistics model has been integrated into the services of every cross-border supply chain enterprise. Cross-border supply chain services can provide enterprises with services such as commodity inspection, taxation, customs, and law.
Commercial service
The supply chain platform can provide enterprises with the following commercial services: foreign exchange, cargo insurance, logistics, and transportation, etc. In addition, the supply chain platform can also provide more comprehensive risk control for small and medium-sized enterprises, such as implementing control in tax rebates, finance, foreign exchange, logistics, etc., to reduce the risk rate of enterprises, and to greatly reduce the import and export business of small and medium-sized enterprises. And logistics and transportation costs, improve the speed of customs clearance of enterprises. Moreover, this is a huge advantage that self-operated enterprises cannot obtain. At the same time, it can also promote supplier services and improve the standardization level of industry services.
Supply chain services are used by many companies because they can improve customer satisfaction with a higher level of after-sales service, thereby ensuring retention of customers, generating more product sales, and improving the company's profitability. If you are worried about the service method, then I suggest you learn about our import and export supply chain services. Our company has established a standardized custom development process to support two cooperation modes of new product custom development and new product joint development. Through cooperation with our company, there are already many small and medium-sized sellers who have successfully taken the road of branding to the sea. While achieving cost reduction and efficiency increase, they have established a firm foothold in the market one step ahead.
We can provide china import and export supply chain service, any interests, welcome to contact us at any time!