In addition to air and sea freight, rail freight is now an increasingly attractive mode of transporting goods between China and Europe. The main advantages are speed and low cost. Rail freight is faster than sea freight and more cost-effective than air freight.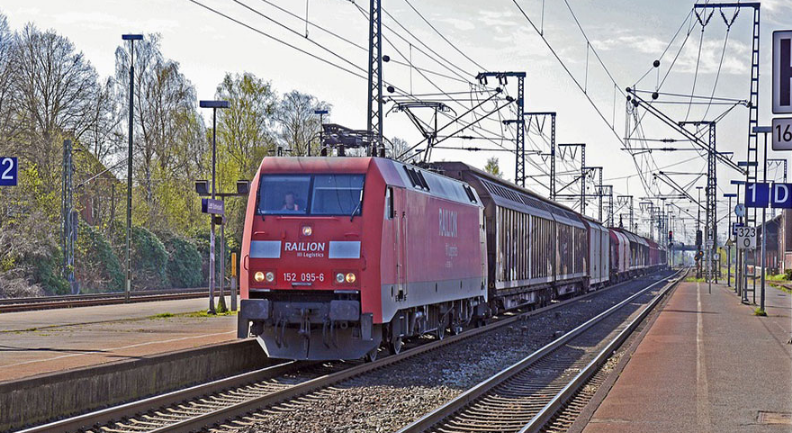 Advantages of rail freight
Speed: Faster than by sea
From China to Europe, from start to finish, the rail journey takes 15 to 18 days depending on the route. About half the time it takes to ship a container by sea.
With shorter transit times, businesses can respond faster to changing market demands. In addition, shorter transit times allow for faster turnaround of goods, reducing inventory in the supply chain. In other words, businesses can free up working capital and reduce the cost of capital.
Saving the cost of stock interest payments is another benefit. Thus, for example, for high-value electronics, rail transport is an attractive alternative to ocean shipping.
Cost: Cheaper than air freight
Shipping costs are the lowest and are currently the preferred mode of transportation to and from China. However, the shipping time is long. So when speed matters, air freight comes into play, albeit at a much higher cost.
Depending on the origin, destination, and volume, moving containers point-to-point by rail cost about twice as much as by sea and a quarter as much as by air.
Example: A 40-foot container can hold 22,000 kg of cargo. Rail transportation costs about $8,000. The same load will cost about $4,000 for ocean freight and $32,000 for air freight.
Over the past few years, rail transport has positioned itself directly between ocean and air, costing less than air and faster than the ocean.
Sustainability: Greener than Air Freight
Sea shipping remains the greenest mode of transportation. However, the notion that rail freight has significantly lower CO2 emissions than air freight is also gaining importance.
Things to Consider When Transporting by Rail
Point-to-point multimodal transport
Just like air and ocean shipping, you need to consider the shipping of your cargo before and after it is shipped. For rail freight, you need to pack the goods in a container, which can be rented at the rail operator's container yard. If your warehouse is close to a container yard, it is better to transport the goods by road to the yard and then transfer the containers there, rather than renting an empty container to load at your warehouse. Either way, rail operator yards are much smaller compared to seaports. Because storage space there is more limited, you need to carefully consider shipping to and from the warehouse.
Trade sanctions or boycotts
Some countries along the route will be sanctioned or boycotted by European countries, and vice versa. This means that certain goods may be prohibited in certain countries. For example, Russia's infrastructure is also very old and its investment level is much lower than China's. There is also the fact that several borders need to be crossed between countries without mutual trade agreements. Avoid delays by making sure your paperwork is in order.
Temperature control
Whenever goods are transported by rail, large ambient temperature differences over a short period need to be considered. In China, the weather can be very warm, and in Russia, it can be very cold. These temperature changes can cause problems with some items. Check with your logistics provider about what steps are taken when shipping goods that require temperature-controlled transportation and storage.
Searching for china to uk rail freight service, plz feel free to contact us.