Do you need to air transport dangerous goods?
Shipping dangerous goods by air involve a unique set of rules designed to ensure the safety of these shipments while in transit. The regulations are also designed to protect aircraft and their crews from transporting dangerous goods to their destinations.
Improperly packaged or improperly stored dangerous goods can put an aircraft at risk for a short period. For example, an aircraft fire can be very dangerous and requires rapid action to control the risk. Undeclared flammable liquids or improperly packaged and labeled lithium batteries and chemical oxygen generators can cause aircraft hazards.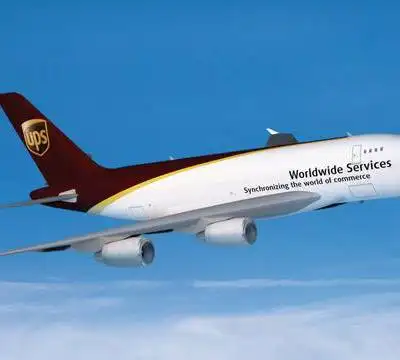 Dangerous Goods List
Class 1: Explosives
Class 2: Gases
Class 3: Flammable liquids
Class 4: Flammable solids, self-reactive substances, polymeric substances, substances liable to spontaneous combustion and water hazards
Class 5: Oxidizing agents and organic peroxides
Class 6: Toxic and Infectious Substances
Class 7: Radioactive substances
Class 8: Corrosive substances
Class 9: Miscellaneous hazardous substances and articles, including those harmful to the environment
Compliance
The United Nations (UN) has established a common classification system for dangerous goods. Dangerous goods are defined as goods that meet the criteria for nine hazard classes. These must bear the specific UN number on the customs declaration, packaging, packing method, marking, and labeling to facilitate safe transport. Packaging refers to the type of material or component that will package dangerous goods and/or hazardous materials. To ensure safe transportation, the transportation of dangerous goods shall not exceed the quantity limit.
UN-regulated packaging, packaging of refrigerated liquefied gases, and testing standards for limited quantities of packaging, etc., have taken into account the advancement of science and technology, and there is no objection to the use of packaging, as long as they are equally effective, acceptable to appropriate authorities and can successfully withstand the test of packaging methods Should comply with the requirements of the authorities.
The United Nations (UN) Subcommittee of Experts on the Transport of Dangerous Goods has developed recommended procedures for the safe transport of dangerous goods. International associations and local authorities issue regulations based on this, providing guidelines for different modes of transport:
International Civil Aviation Organization (ICAO): Annex 18 and the Technical Instructions for the Safe Transport of Dangerous Goods by Air apply to the air transport of dangerous goods to and from the ICAO Member States. It has used these recommendations as the basis for any regulations for the safe air transport of dangerous goods by aircraft.
International Air Transport Association (IATA): The industry association for the world's airlines, representing 82% of world air traffic. The IATA Dangerous Goods Regulations (DGR) contain all the requirements of the Technical Instructions (TI), including additional requirements that are more restrictive than TI and reflect industry standard practices or operational considerations, and apply to: All airlines that are members or associate members of IATA; IATA Multilateral Transport Agreement - All airlines that carry cargo; and all shippers and agents who provide dangerous goods consignments to these carriers.
We provide the safe transport of dangerous goods by air service, any interests, plz feel free to contact us.