What are Dangerous Goods?
Hazardous goods are items or substances that can pose a hazard to health, safety, property, or the environment, especially if not handled properly.
Dangerous goods or hazardous materials can be solids, liquids or gases, pure chemicals, mixtures of substances, finished products, or individual items.
How do we classify or identify? They are classified according to their potential hazards, such as flammable, toxic, explosive, radioactive, etc.
Dangerous goods are defined as goods that meet the criteria for nine hazard classes, with three packing groups. While nine classes relate to the type of hazard, three packing groups relate to the degree of hazard applicable within that class. Due to the wide range of categories, some hazmat categories are further subdivided into hazmat sub-sections.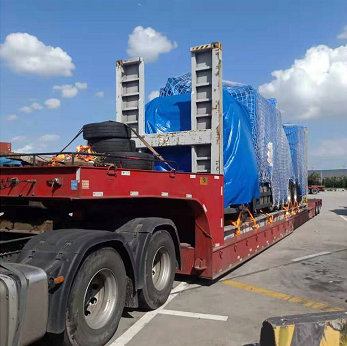 Class 9 Dangerous Goods
Class 1: Explosives (fireworks, flares, antennas, cartridges, incendiary weapons, and ammunition)
Class 2: Gases (butane, atomizers, camping gas, lighters, liquefied gas, acetylene for welding, ethylene, hydrogen)
Class 3: Flammable liquids (lighter oils, gasoline, solvents, paints, varnishes, perfumes, adhesives, resin solutions, printing inks, lotions)
Class 4: Flammable solids, self-reactive substances, polymeric substances, and solid desensitized explosives (matches, sulfur, camphor, naphthalene balls)
Class 5: Oxidizing substances (calcium hypochlorite, hydrogen peroxide)
Class 6: Toxic substances (pesticides, sodium cyanide, ethyl oxalate)
Class 7: Radioactive substances (smoke detectors containing radionuclides, medical products)
Class 8: Corrosive substances (bleach, acetic acid, caustic soda, car and truck batteries, mercury, ammonia solutions)
Class 9: Miscellaneous Hazardous Substances and Articles (Including Environmentally Hazardous Substances, Lithium Batteries, Magnetized Materials, and Dry Ice)
Quantitative restrictions
Some consumer products, such as food flavorings, perfumes, cosmetics, personal care products, soaps, detergents, alcohol-based hand sanitizers, or some building materials such as dyes, paints, varnishes, etc., do not look like much when we use them Special, but as usual, if they were shipped as cargo, what would it be?
How are they classified as "Dangerous Goods" or "General Goods"? One thing to be aware of is quantity restrictions.
For example, a perfume spray in a travel bag may seem harmless, but it makes a big difference if a lot of perfume bottles are on a boat, truck, or plane.
Concerning the safety regulations of different modes of transportation, there are restrictions on the quantity of each package of dangerous goods of different categories.
Rules and Regulations for the Safe Transport of Dangerous Goods in Different Ways
The United Nations (UN) Subcommittee of Experts on the Transport of Dangerous Goods has developed recommended procedures for the safe transport of dangerous goods. International associations and local authorities issue regulations based on this, providing guidelines for different modes of transport:
Air Freight: International Air Transport Association (IATA) Dangerous Goods Regulations (DGR)
Maritime: International Maritime Organization (IMO) International Maritime Dangerous Goods (IMDG) Code
Road Transport: Agreement on the International Transport of Dangerous Goods by Road (ADR)
Rail Carriage: Convention on International Carriage by Rail (COTIF) Appendix C - Regulations on International Carriage of Dangerous Goods by Rail (RID)
Inland waterways: European Agreement on the International Carriage of Dangerous Goods by Inland Waterways (ADN)
Searching for transport of dangerous goods by road service from China, plz feel free to contact us.