Domestic e-commerce competition is fierce and profit margins are limited. Therefore, many merchants choose to do cross-border e-commerce. One of the indispensable links in cross-border e-commerce is customs clearance. Customs clearance is divided into import customs clearance and export customs clearance. This article introduces the whole process of import customs clearance and common customs clearance modes.
Customs clearance process
According to national customs regulations, any inbound goods need to be cleared before entering the country. There are mainly six steps.
1. Exchange order
The first thing to do is to change the order. Check whether the relevant information of the goods is correct through the documents. It is necessary to replace the original documents with the ocean bill of lading.
2. Pre-entry of customs declaration
Before import declaration, pre-enter the relevant system and conduct an electronic document review. If there is a problem with your document during the pre-entry process, the customs computer will directly refund the document. If there is no problem, the customs will release it electronically.
3. Commodity inspection
Commodity inspection is generally divided into two types, namely statutory commodity inspection and pure commodity inspection. Statutory commodity inspection conducts corresponding inspections according to the classification on the corresponding SH code, and uses the corresponding supervision conditions for inspections. Pure commodity inspection can generally be completed directly at the port, such as checking paper documents.
4. On-site declaration
Usually, the customs receives and examines the order on the spot, and then issues a tax bill according to the contents of the relevant declaration documents. The merchant pays the corresponding tax according to the tax bill issued by the customs. After the payment is completed, the customs can release the tax after checking the tax.
5. Pick up
To pick up the goods is to notify the team or the truck company to go to the customs broker to get the bill of lading, and then go to the port area to pick up the goods after getting the bill of lading.
Customs clearance mode
Customs clearance refers to the formalities that should be performed in accordance with various laws, regulations and regulations when importing, exporting or transshipping goods entering or leaving the customs territory of a country. Only after customs declaration, inspection, taxation, release and other procedures can the goods be released, and the owner or the declarant can pick up the goods. There are usually three modes of customs clearance for cross-border e-commerce.
1. Mail customs clearance
After confirming the order, the foreign supplier will mail the goods directly from abroad to the consumers through international express. No customs documents. Ships when there is business, no need to stock up in advance, suitable for small cross-border e-commerce sellers with small business volume.
2. Collection and customs clearance
Merchants package multiple sold products uniformly and transport them to domestic bonded warehouses through international logistics, go through customs clearance procedures for each product, and entrust domestic express delivery to consumers after customs inspection and release. Centralized customs clearance and distribution can reduce logistics costs and are suitable for businesses with stable order volumes.
3. Customs clearance
Merchants stock overseas goods in batches in bonded warehouses under customs supervision. After consumers place orders, they will go through customs clearance procedures for each product according to the order, complete the veneer and packaging in the bonded warehouse, and entrust domestic express delivery after customs inspection and release. delivered to consumers. It needs to be stocked in advance, and there is a certain storage cost, which is suitable for large-scale cross-border enterprises.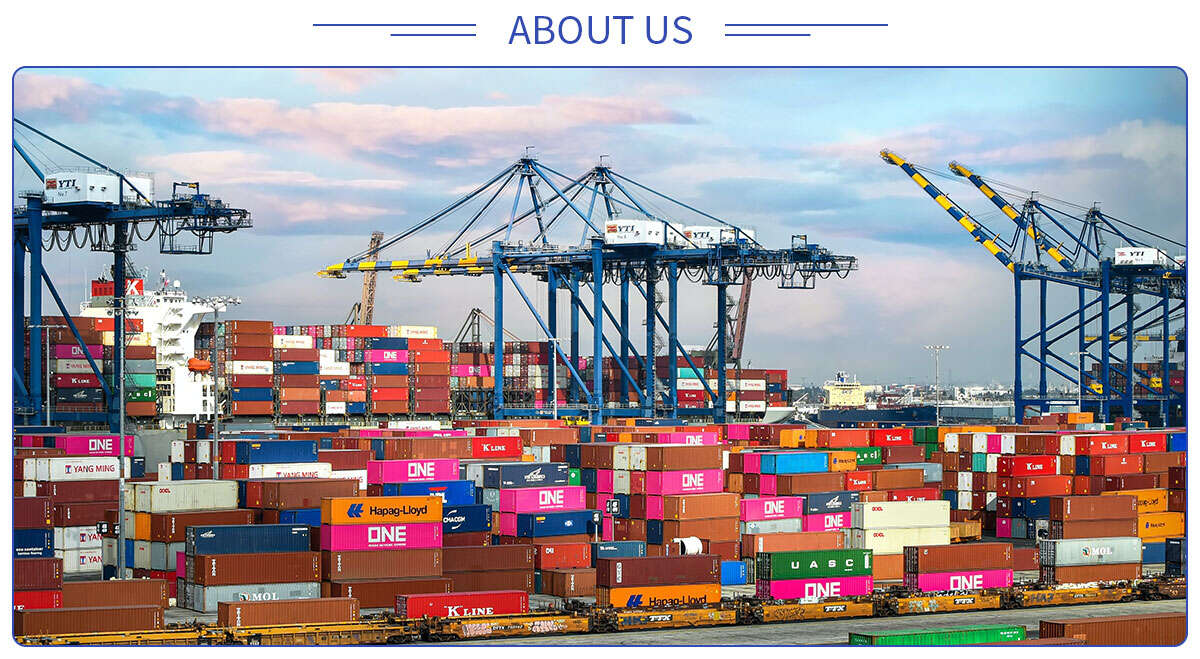 Shanghai Realhong International Logistics Co., Ltd. is an international transportation company approved by the Commerce Department, with a large number served in first-class multinational logistics companies and more than 10 years of experience in professional, dedicated, efficient, high-quality personnel.
International maritime transport services as one of the company's core business, we can provide you with comprehensive and integrated international maritime transport services including land transport, packing, warehousing management, customs clearance, cargo tracking and port of destination, value-added services.

Sea freight delivery services are the most convenient method to send heavy and out of gauge freight orders overseas.
We can offer you a sea freight service to every main port in the world, 100% guarantee space.
Our goal is always to provide the rate lower than market and deliver cargos to ultimate destination in timely basis.
Sea freight services include:
Full container loads ( FCL) Less container loads ( LCL)
If speed is a priority and you need to get your goods to the destination as quick as possible then you should consider Air freight services
Almost everything can be sent by air: big, small, heavy and light.
Air and express services are the fastest growing freight service. At today's business pace other ways of transport are often too slow.