Rail transportation is a form of transportation that uses railway trains to transport passengers and goods. It plays an important role in the social material production process. It is characterized by large transportation volume, fast speed, low cost, and is generally not restricted by climatic conditions, so it is suitable for long-distance transportation of bulk and heavy goods. The advantages and disadvantages of railway transportation are described below.
Advantage:
The advantages of rail transportation are large size, high speed, low cost, and generally not affected by climatic conditions, suitable for long-distance transportation of large, heavy goods. Good regular transport; low energy consumption. Good versatility; small footprint. It is little affected by the natural environment and has good continuity.
1. Strong transportation capacity, suitable for long-distance transportation of a large number of low-priced products;
2. The large load of a single vehicle plus various types of vehicles makes it possible to carry almost any commodity, and there are no restrictions on weight and volume;
3. High speed, the average speed of the five basic modes of transportation ranks second, second only to air transportation;
4. Railway transportation is less affected by climate and natural conditions, and has transportation advantages in conventional aspects;
5. Backpack transportation, container transportation and multimodal transportation can be easily realized.
Disadvantage:
1. Special railway lines have a high fixed costs, large original investment and long construction period;
2. Railways are organized by trains. During the transportation process, operations such as marshaling, dismantling and deployment of trains are required, which take a long time, thus increasing the transportation time of goods in transit;
3. The damage rate of goods in railway transportation is high. Due to the loading and unloading time, there are usually more accidents of damage or loss of goods than other modes of transportation;
4." Door-to-door" transportation cannot be achieved, and usually rely on other transportation methods to complete the transportation task, unless both the shipper and the receiver have railway branch lines.
Which goods are suitable for railway transportation?
1. It is suitable for a high-efficiency logistics transportation of a large number of goods;
It is suitable for cross-border e-commerce sellers to send a large amount of goods at one time. The railway transportation price is low, the stability is good, and the transportation volume that can be carried is also large.
2. Medium and long-distance logistics transportation of bulk low-value goods:
The most suitable mass goods for rail transportation are relatively low-priced goods for long-distance transportation, such as steel, fertilizer, cement, etc. With the increase of railway transportation capacity, the advantages of railway transportation safety and speed will become more and more obvious.
3. It is suitable for the logistics transportation of bulk and canned goods.
Notes on railway transportation
1. The representative of the shipper or the consignee, or the entrusted agent, shall submit a power of attorney or a letter of introduction certifying the commission to the station when handling the consignment, collection, modification or performance of other rights and obligations of the goods;
2. When consigning goods for any railway transport, a goods contract shall be signed with the carrier;
3. When consigning perishable goods and "short-lived" radioactive goods, the allowable transportation period of the goods should be marked. The allowable transportation period is at least three days longer than the arrival period of the goods;
4. When consigning the goods, the shipper should use the transportation packaging that meets the transportation requirements, is convenient for loading and unloading and ensures the safety of the goods according to the nature, weight, transportation type, transportation distance, climate and truck loading conditions of the goods;
5. Railway freight is carried according to the number of pieces and weight;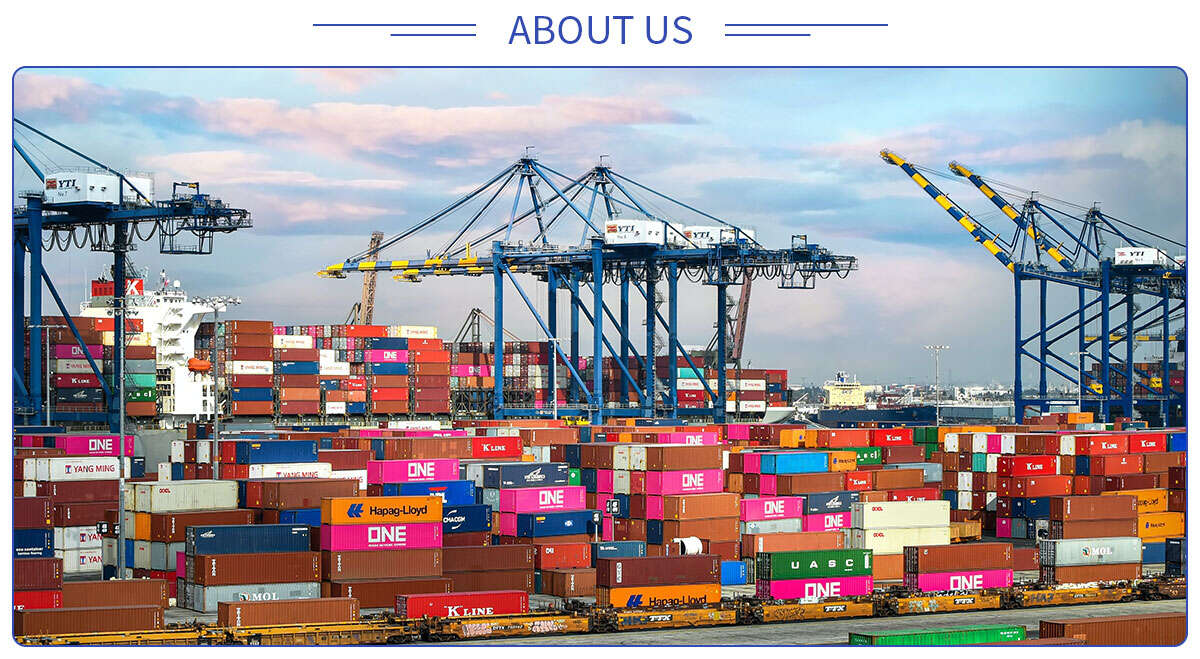 Shanghai Realhong International Logistics Co., Ltd. is an international transportation company approved by the Commerce Department, with a large number served in first-class multinational logistics companies and more than 10 years of experience in professional, dedicated, efficient, high-quality personnel.
International maritime transport services as one of the company's core business, we can provide you with comprehensive and integrated international maritime transport services including land transport, packing, warehousing management, customs clearance, cargo tracking and port of destination, value-added services.

Sea freight delivery services are the most convenient method to send heavy and out of gauge freight orders overseas.
We can offer you a sea freight service to every main port in the world, 100% guarantee space.
Our goal is always to provide the rate lower than market and deliver cargos to ultimate destination in timely basis.
Sea freight services include:
Full container loads ( FCL) Less container loads ( LCL)
If speed is a priority and you need to get your goods to the destination as quick as possible then you should consider Air freight services
Almost everything can be sent by air: big, small, heavy and light.
Air and express services are the fastest growing freight service. At today's business pace other ways of transport are often too slow.